Your best app as a Sheet Set user, SSMPropEditor, has been improved and got some new features and bug fixes. How about drag and drop to relocate sheets and subsets?
For details on this release and previous releases see the revision history.
You find the download here. If you purchased on or after November 1, 2017 the upgrade is free of charge. Trial for 30 days is available.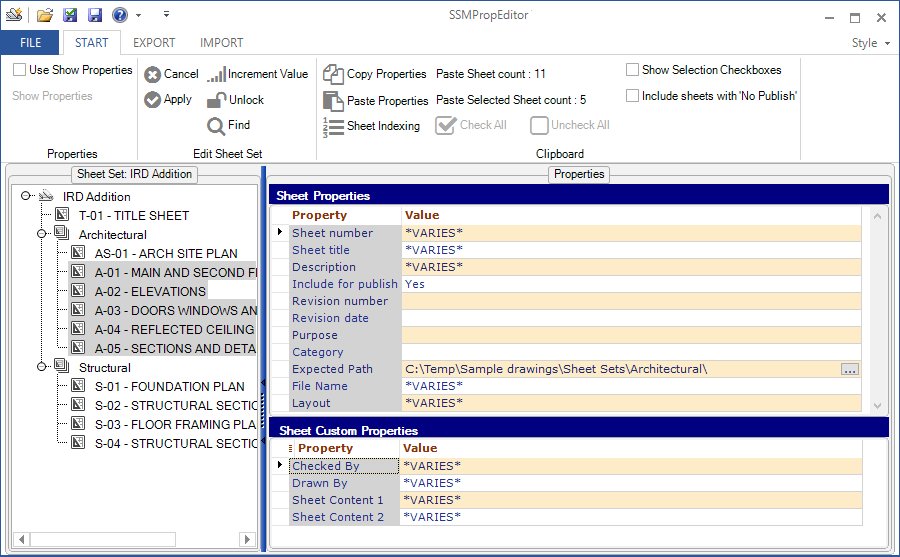 Edit properties on multiple sheets belonging to Sheet Set Manager (SSM) for AutoCAD, GstarCAD and BricsCAD, NanoCAD Plus/Pro or AutoCAD Architecture's Project Navigator (PN) Sheet Set View with ease. If you want to change properties like a revision, date or name on two or more sheets at the same time SSMPropEditor is for you. Your productivity will increase and you will save time avoiding a lot of manual work.
Sheet Set Properties, Sheet Set Custom Properties, Sheet Properties and Sheet Custom Properties can be edited and batch updated either directly within the app or by exporting to Excel, make edits and import back.
If you are using Sheet Sets you can create new Sheet Sets including drawings based on an Excel template with our JTB Sheet Set Creator or make merge, purge and convert of Sheet Sets with JTB DST Tool, DST Converter, or publish with JTB Sheet Set Publish.
If you have any other time consuming or boring task you want automated we can help. Contact us.