If you today have Autodesk network licenses and when it's time to decide you want to know if you need more or less Named User licenses. You will get help by the reports JTB FlexReport provides. Create reports on concurrent licenses used, get number of hours used per user per feature and much more.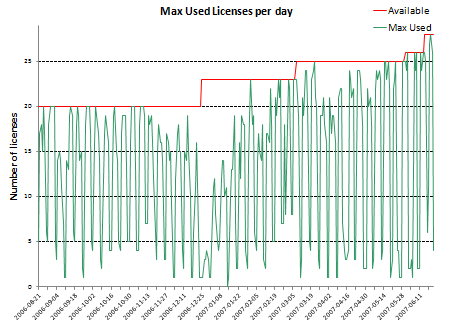 After the switch to Named User licenses (products with single-user access) you can get our JTB Process Monitor to keep monitoring the usage of the Autodesk software your users use. If you purchase JTB FlexReport now and know you within a few months will make the switch you might even get JTB Process Monitor at no extra cost.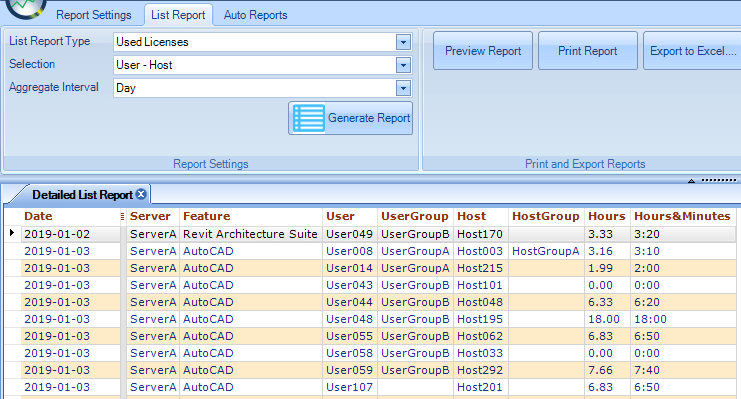 JTB FlexReport is not limited to Autodesk monitoring. Any FlexNet based licensed products can be monitored and a lot of other systems like the recently added CodeMeter. And with JTB Process Monitor most any Windows software can be monitored.
Download and try JTB FlexReport today.
See also Autodesk Network Licenses RIP, New Named User Plans.