Do you have a lot of users borrowing network licenses and don't want to see 24 hours usage per day on the JTB FlexReport reports?
The blue line below shows borrowed licenses.
The solution is to add JTB Process Monitor and either get the time the monitored app is run or actively used.
Get reports in various ways like a list report showing hours used.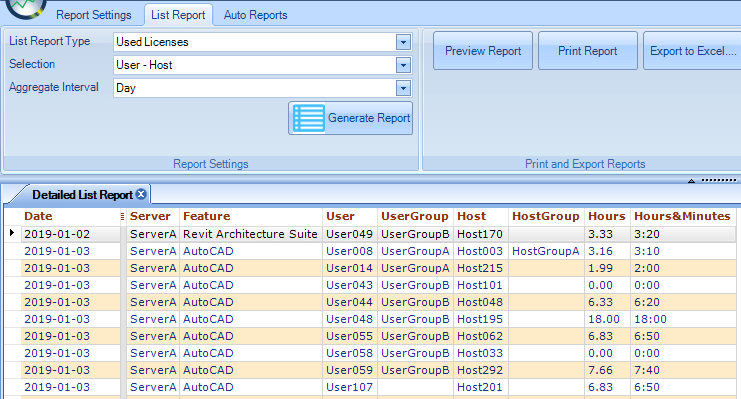 Or as a chart showing concurrent licenses used.