JTB BatchAttEdit 2.5.2 has been released.
This batch attribute editor app for AutoCAD collects attributes in all blocks of specified name patterns in multiple drawings and display in a wide spreadsheet. Then you can edit attribute texts as easy as working with Excel. Once done, click "Apply Attribute Changes" to update values to drawings.
This makes it a great app to for example edit title block attributes across many drawings instead of having to do it one drawing at a time.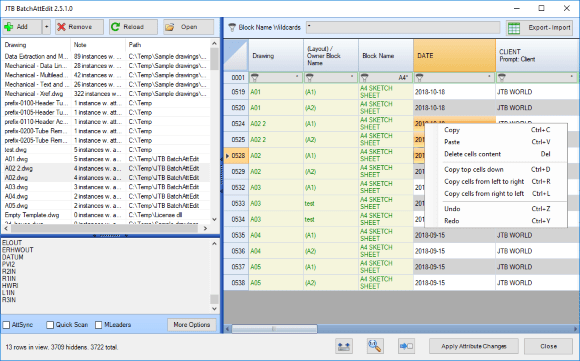 If you want to export the attributes to Excel use the "Export - Import" button. Optionally you can make modifications in Excel for example with help of functions and formulas and then import back.
Try it for free by downloading from JTB BatchAttEdit.