JTB Excel2TextField lets you connect fields in AutoCAD to Excel cell values. You can have Excel as the main source and when it is updated your drawings will be updated too. You can place fields in texts, mtexts, tables and/or block attributes.
Have your Excel updates to reflect in the drawing.

Animation of usage below by coding on the image.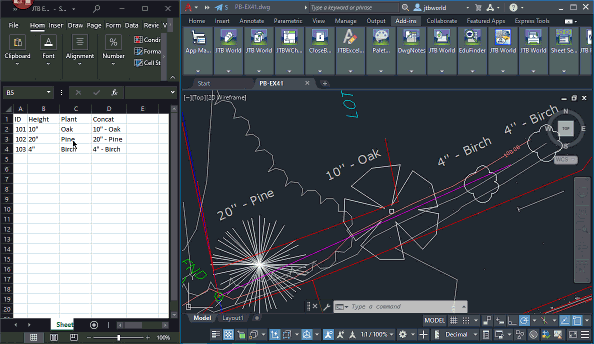 Free trial at JTB Excel2TextField.