JTB ACA Tools comes with editing Tools for Property Sets, Classifications and List Definitions for AutoCAD Architecture (ACA) based products including MEP, Map 3D and Civil 3D.
With JTB Find, you are able to find and replace text in Extended Data tab in Properties, specifically for Property Sets and their Property Definition values.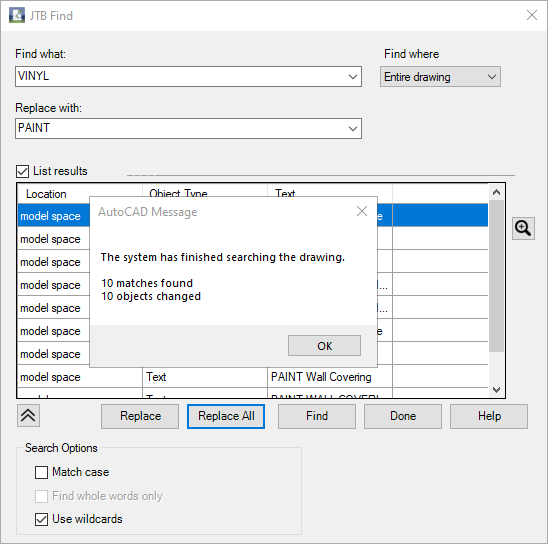 With JTB PropsClassMapping, you are able to change Property Set values, Classification values of SPACE, WALL and DOOR according to the values of their other Property Set.
With ClassificationDefinition tools, you can import export AutoCAD Architecture Classification Definitions, avoid the need to type everything manually.
With ADTListDefinition tools, you can import, create and export ListDefinitions quick and easy.
JTB ACA Tools provides some useful lisp functions for AutoLISP programmers to modify property set and/or classification properties.
Free trial of JTB ACA Tools is available.