JTB FixRefs is now working on BricsCAD as well as previously supported AutoCAD.
Select drawings, or all drawings in a folder and/or subfolders. A spreadsheet will bring up and list all your reference files in all your drawings, including Xrefs, Datalinks, Raster Images, PDFs, DWFs, and DGNs.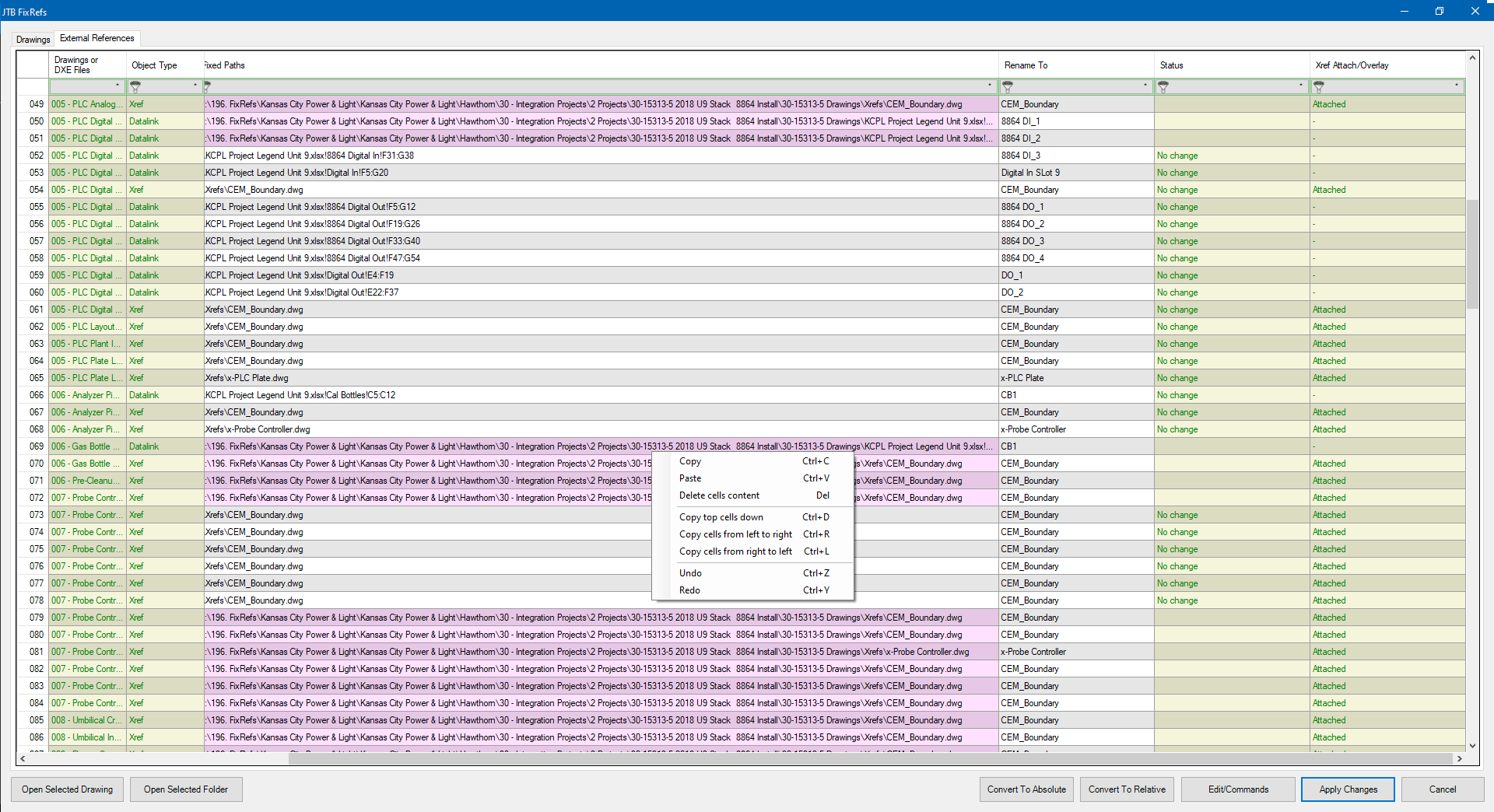 Convert file paths from absolute paths to relative paths and vice versa.
Rename the reference objects.
Detach, Unload, Reload. 
Bind xrefs. 
Option to retain date modified after saving.
Give JTB FixRefs a try.