The newest release of AutoCAD is AutoCAD 2019, codenamed "Pi" with official release March 22, 2018. This is the 33nd version of AutoCAD.
For all or at least most about this release visit our page about AutoCAD 2019.
As of March 22nd, 2018 subscribers will no longer have to access AutoCAD vertical functionality through separate offerings – by subscribing to AutoCAD, customers will now have access to the capabilities of multiple AutoCAD vertical toolsets in one AutoCAD.
Remember AutoCAD Architecture, AutoCAD Map 3D, etc?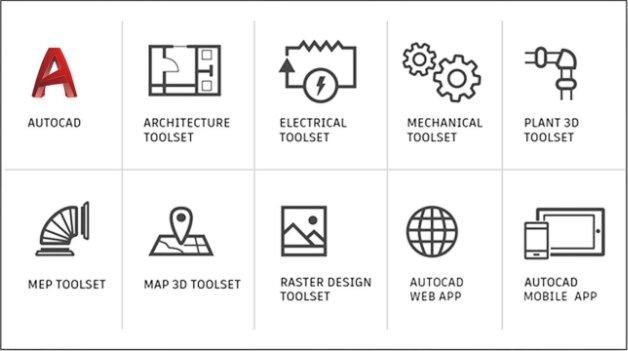 Missing in above is Civil 3D. Question is how many customers will find this worth the increase in cost. If you had Mechanical before, do you have a need for Architecture?
The only big new feature is DWG Compare.
The green and red graphics highlight the differences between the first version of the drawing (green) and the second version (red). All unchanged elements are shown in grey.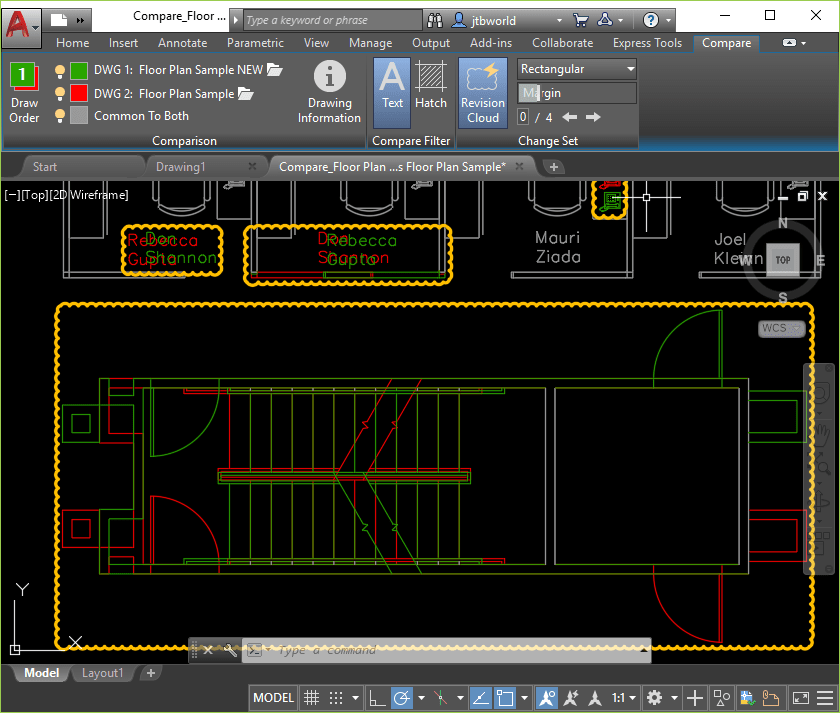 Shared Views replaces the Design Feed as Autodesk A360 has been deprecated.
Most of our JTB World apps have been updated to work with AutoCAD 2019 and more will follow. Contact us if you have an app that you want to be prioritized to be ready for AutoCAD 2019.