ACAD_db 4.0.3 has been released. Make use of AutoCAD together with an external database. Block attribute values can automatically be updated back and forth to one or many external databases. If you make changes to the attribute values they can be synchronized back to the external database or the other way around.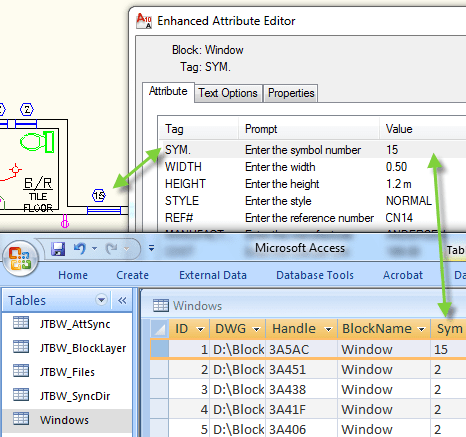 New since version 4.0 is a Setup Window for the database table JTBW_AttSync is available to ease the task to create the connection between the database and the drawing.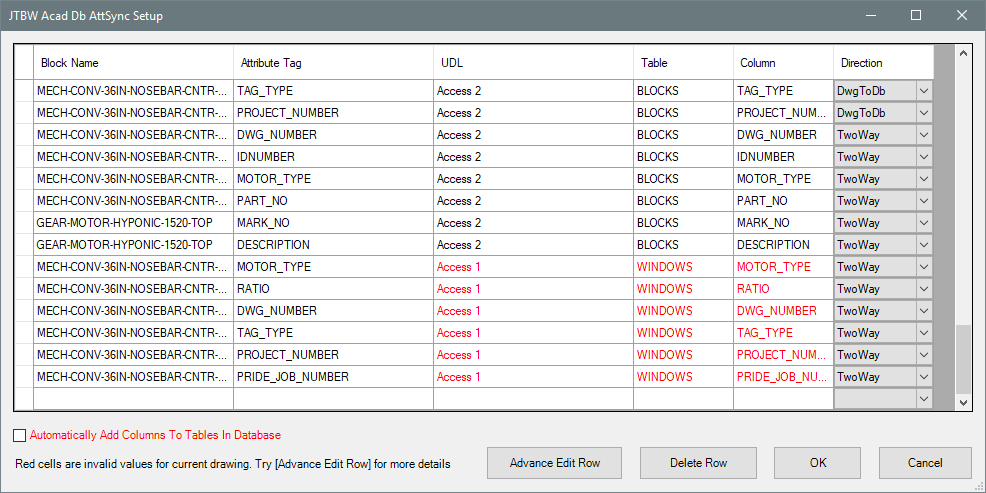 Advance Edit Row: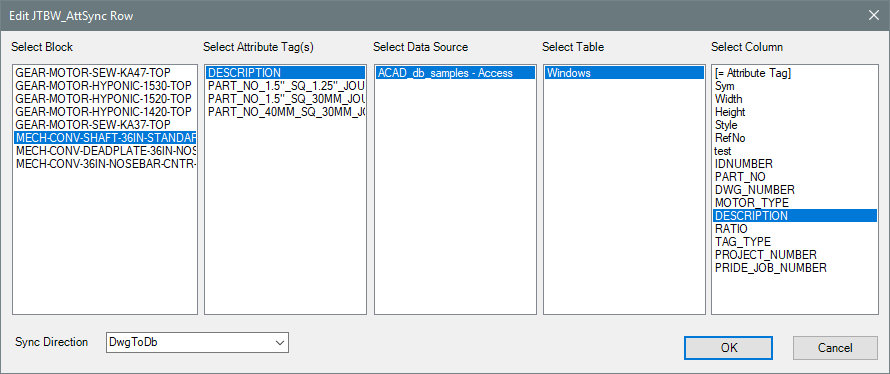 Free trial available.
Do you have other needs to customize or automate your CAD work? Do you need this app for BricsCAD? We can help, feel free to contact us.