JTB Batch Change 2.0 is now available. JTB Batch Change allows you to automate AutoCAD from Excel.
Download is here as well as trial.
In JTB Batch Change version 2.0 we added the ability to batch change attribute tags in title blocks and retain values, batch change layers and their properties on many drawings and more.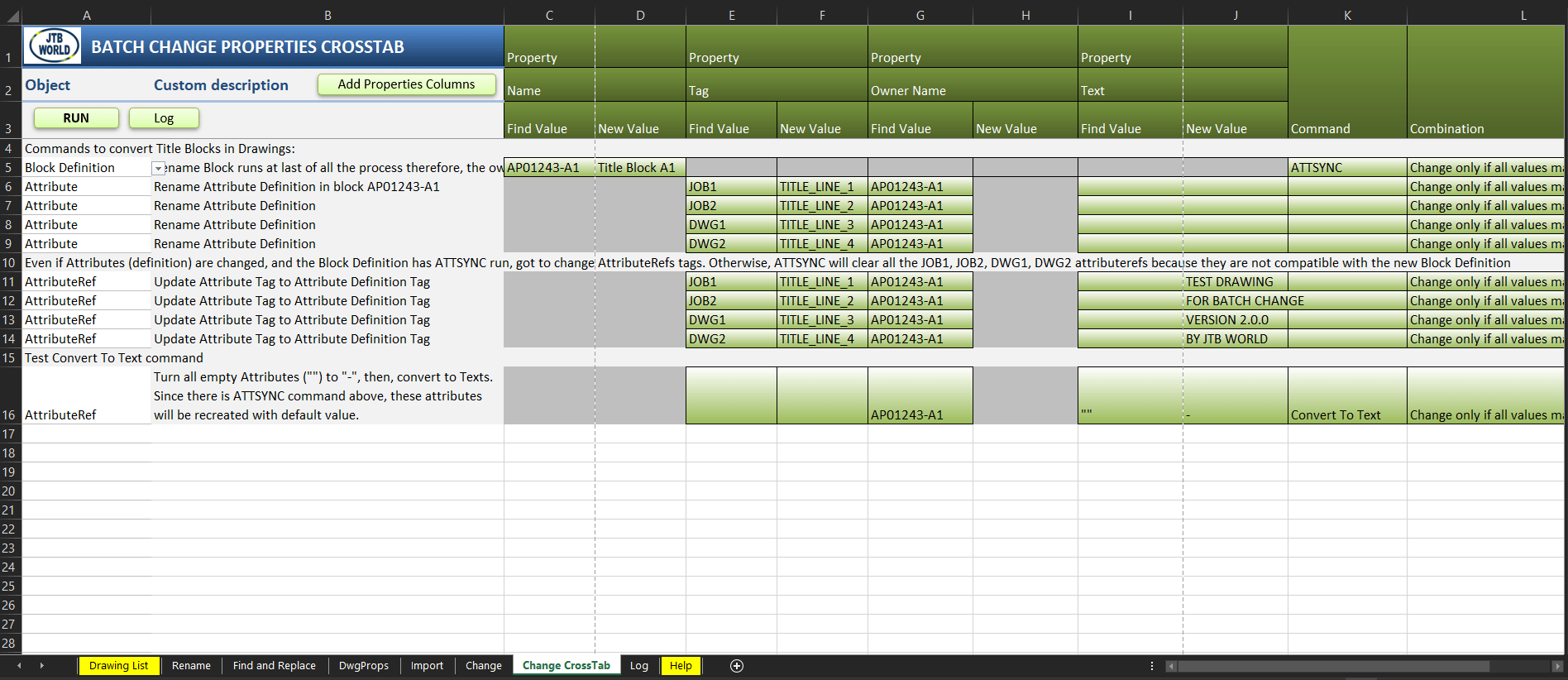 With JTB Batch Change a lot of different batch tasks can be done to help your work in AutoCAD.