JTB Sheet Set Publish 2.4.0 has been released.
Sheet Set Publish output folder is defaulted to if available.
App installation folder changed to be in C:\ProgramData\Autodesk\ApplicationPlugins.
Unattended installation and configuration of network license server made possible.
JTB Sheet Set Publish is an app for AutoCAD that publishes sheets in Sheet Sets, layouts in other drawings, folders or drawings in DSD files to files like PDF and DWF or images like PNG. The files created are named as you want based on a naming formula that you specify. Use date fields and/or sheet properties of your choice to build up the output filename.
Download is here as well as trial.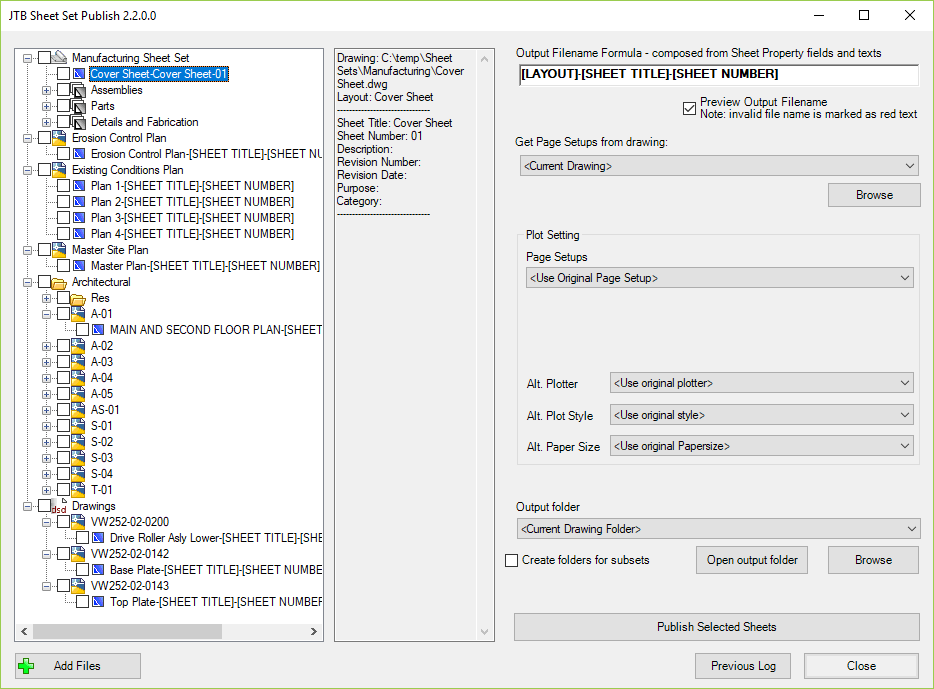 Other new and updated apps we recommend:
JTB Find - find and replace Propert Set Data values.
JTB FixRefs - fix paths on your external references.
JTB BatchAttEdit - edit attributes on many drawings with ease.