Are you considering what Autodesk plan for Named Users you will go ahead with, now that there will be no more network licenses?
Product usage reporting with user details comes with the Premium plan and Enterprise plan for Autodesk Named Users at an extra cost compared to the Standard plan. With it you can see which individuals are using each product and version, and their frequency of use.
If the usage reporting sounds compelling you might find that the price is much higher for the Premium or Enterprise plans than if you stay with the Standard plans and add JTB FlexReport that together with JTB Process Monitor will give you great usage reporting of your named user licenses.
You can even monitor both the total usage time and the active usage time. You don't want to lock up a license for a user using the license for a few hours per week or month.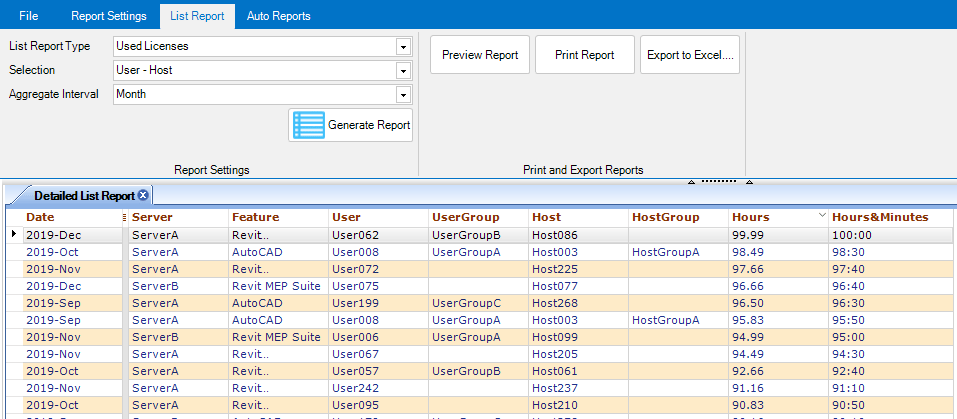 JTB FlexReport with JTB Process Monitor works fine with any of Autodesk's plans; Standard, Premium, Enterprise and Education. You can also monitor other software of your choice.
If you're interested, try JTB FlexReport and JTB Process Monitor for free.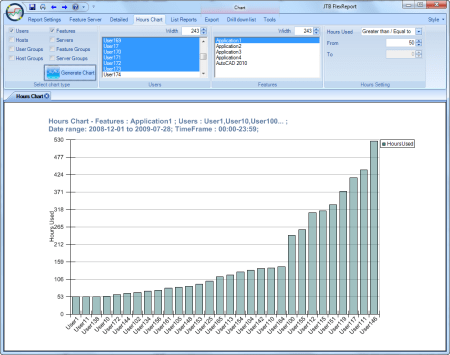 Other blog posts: